Laguna Woods Pool Builder and Landscape Design Company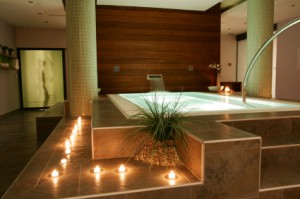 Izzy Living Builders are professional pool installer and landscape design company that have been in the business for over 20 years. We proudly serve the Laguna Woods community with the highest quality craftsmanship around. Our designers are unmatched and will work with you to make your vision of the perfect outdoor space a reality. From custom pools to exotic landscape elements, we can transform your yard into whatever you desire. Our professional installers and technicians work very hard to minimize inconvenience by getting the job done as quickly as possible. Izzy Living Builders offers some of the shortest construction times in the industry. We also pride ourselves in the use of the highest quality materials. Expensive repairs and maintenance will not be an issue with an Izzy Living Builders outdoor space. Your yard is an extension of your dream home. Don't entrust it with just anyone. Our pool builders and landscape designers have the experience and the ability to do the job right.
Laguna Woods Swimming Pool Construction
Izzy Living Builders have been building and installing custom swimming pools in Laguna Woods for over two decades. We can build and install a geometric or free-form pool. We can design you a simple lap pool, or a more family style pool with a kiddie pond attached. If you like we can even design an opulent resort-like pool area complete with colored lights, a waterfall and exotic foliage. Whatever your personality, we can make sure your yard is an extension of that. Whether you plan to entertain, or wish to have a relaxing place to escape, there is a pool that fits just right in your Laguna Woods home and Izzy Living Builders can build it.
Statistics show that the most popular recreational activity for children in America is swimming. It is no wonder then why swimming pools have become a symbol of modern American life. During the warmer months in Laguna Woods, the cool water from your swimming pool is just what the doctor ordered. Don't hesitate, it is time to enjoy the fun and relaxation a backyard pool has to offer. Izzy Living Builders are the swimming pool construction experts in Laguna Woods. And if you want added protection for your pool from the elements, we can build you an enclosure for it too.
Laguna Woods Landscape Design
Many elements go into a dream home's dream yard. The right textures, colors, fragrances and overall look create an ambiance and control the entire mood of an outdoor space. These aspects are largely affected by intelligent landscape design. At Izzy Living Builders our landscape design specialists are unparalleled. Installation is only part of the job, but designing a space you are going to fall in love with is our focus. We have the proper tools and training to shape any landscape into a private oasis for you and your family. We employ designers and installers with expertise in many disciplines. From masonry, electrical work, general contracting and more, whatever your vision of your yard we can make it a reality. And we build every aspect of it ourselves, so your design is fully customized.
If custom rock formations sitting in a coy pond surrounded by sunflowers sounds like a beautiful site for your yard, we can do that and then some. How about a broken marble-tiled path leading to a water garden adorned with a bronze fountain? What if you want to be able to enjoy your natural retreat at night time? We also offer landscape lighting to accentuate your landscape with the perfect amount of lighting. Our landscape lighting experts know how to form the ideal union between functional lighting and aesthetic ambiance. Don't confine your beautiful designs to the inside, let our landscape design professionals transform your Laguna Woods landscape today.
Laguna Woods Outdoor Living
The perfect home doesn't stop at the door. One of the most appealing aspects to living in Laguna Woods is the climate, so outdoor spaces are a common and important element in local homes. Outdoor spaces design offers you the ability to extend the comforts and amenities of the inside of your home to your yard. Regardless of whether you like to entertain or prefer a solitary getaway, your outdoor space should be inviting and relaxing.
Izzy Living Builders has the expertise and experience to totally transform your outdoor space into a living area perfect for entertaining friends or enjoying family gatherings, or a private retreat to be enjoyed alone or romantically. Absolutely whatever your design needs we can work with you to make it a reality. If you want a covered area, tiled with space for couches and a coffee table, with a nice flat screen mounted in the corner, Izzy Living Builders are the professional outdoor spaces contractors to call. Or if you'd like a functional, full kitchen complete with a sink, refrigerator, bar, cabinet space, and grill, we can install your outdoor kitchen quickly and efficiently. Perhaps you would prefer a small, private deck with a romantic and relaxing spa that cozily fits just a couple. Any way you'd like your yard to look, we can make it happen. Your outdoor space will be your favorite part of your home after Izzy Living Builders is done.
Services We Provide in Laguna Woods
Zip Codes We Service in Laguna Woods
92651
Reviews & Testimonials on Izzy Living Builders in Laguna Woods, California
There are currently no reviews or testimonials for Laguna Woods, California. Check back soon!
Articles & Tips
While there is no doubt that the spring and summer months are the prime time for putting on some sunscreen and taking a dip in the pool, there is a little bit more uncertainty among homeowners when i […]
Read More
While LED lighting has generally been a more common feature inside of homes, many homeowners all over the country are quickly coming to find out just how beneficial it can be to use around your home' […]
Read More