Newport Beach Pool Builder and Landscape Design Company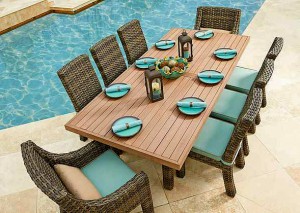 Enjoy a custom pool and landscape design that fit your needs with Izzy Living Builders. We are Newport Beach's premier pool builder and landscape design contractors. We've been servicing the Newport Beach area since 1992 and are dedicated to creating an outdoor space you will love. Aside from exemplary customer service and attention to detail, our designers are also well trained in a number of different disciplines. This allows us to offer you the ability to customize your entire project. Start with a custom swimming pool, then landscape design that fits every detail of your vision, and finally a fully customized outdoor living space. We employ specialists in masonry, electrical work, landscape architecture and more. Let the Newport Beach outdoor living spaces professionals transform your outdoor area. Call Izzy Living Builders, your trusted pool installer and landscape design company contractors.
Newport Beach Swimming Pool Construction
Swimming pool construction is a must in beautiful Newport Beach. With the hot summers in California, there is no better way to cool off than a dip in your custom swimming pool. Don't just settle for a pool installation. Get it customized the way you want it. Izzy Living Builders are the pool experts, and we can offer you whatever best suits your needs. Choose from geometric shaped pools, or work with our designers on a custom free-form style. Add a diving board, basketball net, or any number of fun accessories. Or go for a more elegant look with waterfalls, fountains and even a spa. If you have children you may need a kiddie pond or sprinkler fountain. Our designers work closely with you to determine exactly your needs and then we make your vision of the perfect pool a reality.
Newport Beach Landscape Design
No Newport Beach residence is complete without a beautifully designed landscape. Your landscape is the face of your home. In the front yard it is the first thing guests will see, and in the back yard it sets the mood for all of your outdoor living. This is why it is important to allow qualified professionals to design and shape your landscape to reflect the character of your home. Izzy Living Builders has been in the business of designing outdoor areas for over two decades. Our landscape design specialists have the experience to create a seamless junction between your home and your yard. With our landscape designs, the tone of your entire property is transformed.
We strive to bring to reality your vision of the perfect landscape. Whether you want to enjoy wild and exotic flowers for color and fragrance, or wish to relax next to a tranquil babbling brook, our landscape designers can accommodate any need. From simple projects like a sunflower house for the kids, to a more complex design, like a multi-tiered water fall that runs into a stream and feeds a beautiful pond that sits under your deck, Izzy Living Builders can make it happen.
Newport Beach Outdoor Living
What is a gorgeous custom pool and stunning landscape with no place to relax and enjoy it all? At Izzy Living Builders we believe all aspects of your outdoor living space are important, from the far reaches of your property right up to your door. That is why we offer exquisite outdoor living space design. From full kitchen patios to decks with a six-person spa installed, we aim to extend the full comforts and amenities of your indoor space to the outside. Whether you want to relax with the family on a furniture set out in the middle of your beautiful landscape next to a custom fireplace, or you'd like to entertain friends with a pool-side bar, nobody is better qualified to create the perfect outdoor living space for you and your family.
Services We Provide in Newport Beach
Zip Codes We Service in Newport Beach
92660 | 92661 | 92662 | 92663
Reviews & Testimonials on Izzy Living Builders in Newport Beach, California
There are currently no reviews or testimonials for Newport Beach, California. Check back soon!
Articles & Tips
While there is no doubt that the spring and summer months are the prime time for putting on some sunscreen and taking a dip in the pool, there is a little bit more uncertainty among homeowners when i […]
Read More
While LED lighting has generally been a more common feature inside of homes, many homeowners all over the country are quickly coming to find out just how beneficial it can be to use around your home' […]
Read More