Your Masonry Contractor for Orange County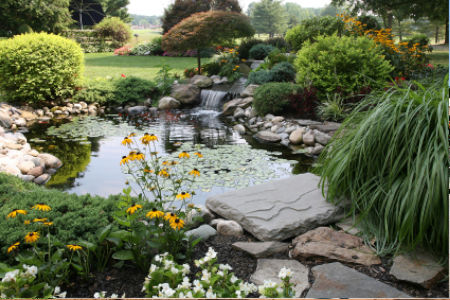 Dull and boring concrete structures do not compliment your landscape or your home. This is why it is important to hire a professional masonry contractor to add beautiful stone elements to your outdoor living spaces. Masonry is an ancient discipline that involves the shaping of rock and stone into breathtaking elements that enhance and accentuate the aesthetics of your home. From patios and decks, to walkways and fire pits, stone structures help to emphasize your landscape, lighting and home exterior. For professional Orange County masonry contractors, Izzy Living Builders has you covered.
At Izzy Living Builders, we have dedicated specialists for the task of stone-working artistry. Our stone shaping experts can convert a bland outdoor space into an entertainment hotspot or a personal sanctuary with stunning stone structures. Have your guests sit beside a custom fireplace built by our Orange County masonry contractors. Cook a full course meal from your complete and functional outdoor kitchen for the party as well. Enjoy the sleek look of stoned tiled walkways. Or relax with the family roasting s'mores over your custom designed fire pit.
Izzy Living Builders' masonry contractors work with a number of different materials from limestone, marble, granite, sandstone and more. We offer custom designed rocks for your fountains, ponds and water gardens as well, and all of our materials are of the highest quality. You won't have to worry about expensive repairs or maintenance with these durable stone structures. We take pride in our masonry contractors building structurally safe stone elements that are affordable. So whether you need stone steps or a retaining wall, a BBQ deck, or a full-on outdoor kitchen, we can turn your backyard into the outdoor space of your dreams. We will also do it quickly with minimal construction time so you can get to enjoying your new stone-workings as soon as possible. Don't put it off anymore, enhancing your yard will be worth it, so call now.
Our Orange County Masonry Contractors Provide the Following Services
Custom Stone-workings
Custom Rock Design
Fire Pits
Fireplaces
Outdoor Kitchens
BBQ Decks
Retaining Walls
Stone Pathways
Orange County Masonry
Articles & Tips
While there is no doubt that the spring and summer months are the prime time for putting on some sunscreen and taking a dip in the pool, there is a little bit more uncertainty among homeowners when i […]
Read More
While LED lighting has generally been a more common feature inside of homes, many homeowners all over the country are quickly coming to find out just how beneficial it can be to use around your home' […]
Read More