San Clemente Pool Builder and Landscape Design Company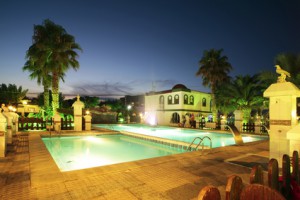 The prestige that comes with living in a San Clemente home is the way outdoor spaces extend the home environment into the gorgeous California climate. For your custom outdoor space needs, including landscape design and pool installation, Izzy Living Builders are the number one outdoor living specialists in the area. We have been servicing San Clemente homeowners since 1992 and we work hard to provide the finest craftsmanship and unmatched customer service. Our designers work very closely with you so that the design plan is detailed to your specific needs, matching your vision of the perfect outdoor space. Your dream home extends into your yards, front and back, so don't entrust these extensions of your perfect home to anyone but the best. Call on the outdoor space design experts. We strive to offer the most rapid construction times in the industry, to minimize your inconvenience. That's why so much effort goes into consultation. We also use the highest quality, durable materials so expensive repairs and maintenance are not a worry. We are San Clemente's top choice for pool builder and landscape design.
San Clemente Swimming Pool Construction
Izzy Living Builders has been building and installing swimming pools in San Clemente for over two decades. You have a choice of a geometric shaped or a custom free-form shaped pool. We can design you a simple, long lap pool, or something more family style with a kiddie pond attached. If you like we can even design an opulent resort style swimming area adorned with colored lights, water fountains and exotic flowers. Whatever your personality, we will make sure your outdoor space is an extension of that. Whether you want a relaxing place to escape the world, or you plan on entertaining, we can customize a pool that fits just right in your San Clemente yard.Research has shown that the most popular recreational activity for children in the U.S. is swimming. It is no wonder why swimming pools have become a symbol of modern American life. During the summer months in San Clemente, soothing swimming pool water is the perfect way to cool down. Don't hesitate any longer, now is the time to enjoy the fun and relaxation a backyard pool has to offer. Izzy Living Builders are the number one swimming pool construction professionals in San Clemente. Call us today.
San Clemente Landscape Design
We understand it took time and effort to make your San Clemente home spectacular. A natural extension of your beautiful interior design is a stunning landscape. An extraordinary outdoor space should have a well designed landscape integrated with it. At Izzy Living Builders we employ landscape design experts with the training and expertise to shape for you a breath-taking landscape.. If you've ever wished to escape into the majesty of nature, we are competent and capable of making your dream a reality. We'll start with a tranquil water garden. Then add some custom rock formations. You could even liven things up with exotic flowers that add both color and fragrance to the space. Izzy Living Builders are your number one choice for landscape design experts.
San Clemente Outdoor Living
If you are looking for outdoor living space design experts, Izzy Living Builders are the best. Your San Clemente home will look the best it ever has after we design your outdoor areas. Our focus is to create a design that mirrors the image of your dream home. Our goal is to create an outdoor space you fall in love with and never want to go back inside.At Izzy Living Builders we have a team of technicians that specialize in many different disciplines. From stone masonry to landscape architecture, every aspect of your design is totally customizable. And if you can't envision it, our designers will provide you with a number of different options and work with you until you've created an outdoor space you absolutely love.
Are you fond of the naturalistic look? Imagine a cozy corner of your landscape with a couch nestled in between a custom fireplace and a small pond. Perhaps you have a flare for Asian influenced design. How about a tranquil patio featuring a waterfall spilling out over a rock garden? Maybe you love to entertain. How about a barbeque deck with a full functional outdoor kitchen? Whatever your needs, Izzy Living Builders are the outdoor living space design professionals that can get it done.
Services We Provide in San Clemente
Zip Codes We Service in San Clemente
92672 | 92673 | 92674
Reviews & Testimonials on Izzy Living Builders in San Clemente, California
There are currently no reviews or testimonials for San Clemente, California. Check back soon!
Articles & Tips
While there is no doubt that the spring and summer months are the prime time for putting on some sunscreen and taking a dip in the pool, there is a little bit more uncertainty among homeowners when i […]
Read More
While LED lighting has generally been a more common feature inside of homes, many homeowners all over the country are quickly coming to find out just how beneficial it can be to use around your home' […]
Read More