Orange County Outdoor Living Spaces Design Specialists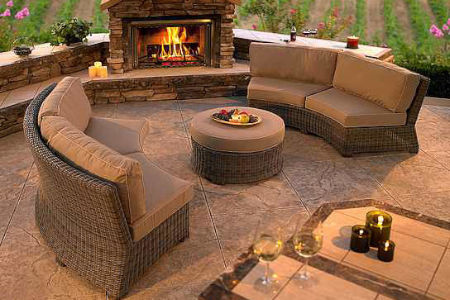 No dream home is complete without custom designed outdoor living spaces. Enjoy every comfortable amenity your home has to offer in your yard. From fully functioning outdoor kitchens to relaxing patio entertainment areas, Izzy Living Builders are the Orange County outdoor living space designers you can count on. We do the job right the first time, on time, and on budget. Don't entrust your dream deck to just anyone. We have over two decades of experience designing and installing custom outdoor spaces for Orange County homeowners.
Our designers work closely with you to get a detailed idea of your perfect outdoor living space. We make sure to choose the perfect materials that match your vision and the character of the home environment. We pay strict attention to every little detail to ensure a seamless and sophisticated design.
Do you like to entertain? Why not put a bar on the back deck? Like to grill out AND watch the game? We can design you a relaxing living area complete with couches, recliners and a flat-screen right there on your patio. Looking for something more opulent? We can completely transform your yard into an island oasis, a retreat for you to escape to whenever you please. Whatever your needs, we can deliver. Whether you want an outdoor fireplace, or a complete working patio kitchen, our designers are unparalleled, and no one can match the craftsmanship of our builders. Your home will look the best it ever has after Izzy Living Builders' Orange County outdoor space design.
Our Orange County Outdoor Living Space Design Contractors Provide the Following Services
Custom Design
Custom Decks
Outdoor Fire Pit
Living Space Furniture
Patio Design
Fireplaces
Outdoor Kitchens
Masonry
Landscaping
Orange County Outdoor Living Spaces
Articles & Tips
While there is no doubt that the spring and summer months are the prime time for putting on some sunscreen and taking a dip in the pool, there is a little bit more uncertainty among homeowners when i […]
Read More
While LED lighting has generally been a more common feature inside of homes, many homeowners all over the country are quickly coming to find out just how beneficial it can be to use around your home' […]
Read More