4 Reasons Fall Is the Best Time to Install Your New In-Ground Pool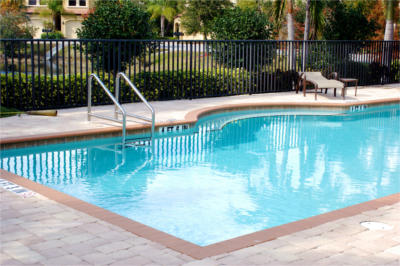 While there is no doubt that the spring and summer months are the prime time for putting on some sunscreen and taking a dip in the pool, there is a little bit more uncertainty among homeowners when it comes to determining which time of year is the right time to have your new in-ground pool built. While many homeowners are likely tempted to say early spring, you might be surprised to discover that the fall months are actually the prime time for new in-ground pool installation for a number of different reasons. To help highlight what it is about fall that makes it such a great time for new pool construction, our team of skilled Orange County outdoor living professionals have taken the time to put together this short list highlighting a few of those reasons so you can determine whether or not this fall is the right time to move forward with your new pool construction project.
The Ground Is Dryer
When installing a new in-ground pool, it is generally helpful if the ground is a bit dryer and more solid, and as it so happens, that is usually the case in the fall and this is helpful for a couple of different reasons. For one, dryer ground usually suffers less damage than muddy ground when heavy machinery is having to move over your lawn, and there will likely be several pieces that have to do so over the course of your installation process. With dryer ground, however, your grass is more likely to be matted down instead of being torn up, helping to minimize the damage to your lawn and giving it time to bounce back before spring comes back around.
You Can Space Out the Work
Getting the entire new pool construction process done all at once can be daunting, but by having a portion of it done in the fall as opposed to waiting until spring to do everything, you can relieve some of that stress and avoid the rush of having to get everything done in a much shorter time-frame. Spacing the project out also means that you will be less impacted by scheduling delays in the spring as the scope of your project will be smaller and the work can be done a bit quicker. Fall is particularly useful for any part of the process that requires concrete pouring, as the more frequent rains of spring and summer make it harder for the concrete to properly cure.
Cost Savings
In most cases, costs tend to increase from year to year as fuel prices, the cost of raw materials, and insurance prices continue to increase, meaning that what you would pay this year for your new pool construction is likely going to be less than what you would have to pay by the time spring comes back around. By getting your project started in the fall, you can take advantage of these lower prices and save yourself a bit of money by locking in the fall price.
Have Your Pool Ready When You Need It
By getting your pool construction project underway early, you can ensure that your new in-ground pool is ready to go for your big Memorial Day poolside cookout. Scheduling can be tight during the spring, and if you are looking to take advantage of your new pool early in the season, the best bet is to get an early start with the project. Getting the process started this fall will virtually guarantee that your new pool will be ready to go as soon as you get the urge to take a dip when spring comes back around.
Articles & Tips
While there is no doubt that the spring and summer months are the prime time for putting on some sunscreen and taking a dip in the pool, there is a little bit more uncertainty among homeowners when i […]
Read More
While LED lighting has generally been a more common feature inside of homes, many homeowners all over the country are quickly coming to find out just how beneficial it can be to use around your home' […]
Read More