Dana Point, CA Pool Builder & Landscape Design For Outdoor Living Spaces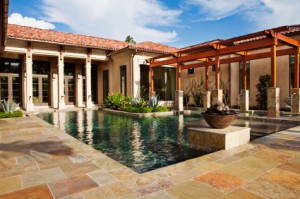 If you live in Dana Point, California, and you're wanting to upgrade your outdoor space into something great for you and your family or friends to enjoy, come to our pros at Izzy Living Builders.
We have a great new living space for your Dana Point home, just waiting to be discovered. We have a lot of ideas and many years of industry experience that means you'll not only get an expert pool, spa, garden, landscape, or hardscape built, you'll have the best designed landscape around.
Your home's landscape doesn't have to remain empty, so whether you're into adding small things as you go or getting it all at once, we can handle your projects for you. Outdoor living areas are our specialty because we so love seeing our customers happy with the results, and when you're good at something you stick to it, which means you get even better at it.
We can give you what you're looking for in your landscape. No matter whether you're wanting a fire pit area, a covered sitting area for the garden or something magnificent complete with waterfall spa and pool, we can design and build the best one for you.
Superior Exterior Living Space Designs For Dana Point Homes
Your outdoor living space depends on a great initial design. If the design is faulty, so will your swimming pool be. Your design depends on the foundation of a great plan, so let us help you with it from beginning to end. Our Dana Point landscape and outdoor living space designers have a lot of experience to offer and a lot of talent, so let's get together and thing of some wonderful things for your outdoor fun!
Expert Dana Point Outdoor Living Space Builders
Once your professional design is done, we'll get to work on your space. Our professionals are experts in their field and all come together to give you the outdoor area you're looking for. With expertise in masonry for your stonework, electricians for any lighting needs, plumbers for your pool equipment, builders for your pool building, craftsmen and carpenters of all types will be working hard on your new space!
Dana Point Premier Swimming Pool Builders
Look to Izzy Living Builders and your new Dana Point pool will come out fabulously! As the premier outdoor living space builders in the Dana Point area, we're proud to offer you our expertise.
We want every project to come out right, which is why we strive for perfection at all we do. You'll have our expertise available during your entire project, so all you need worry about is how you're going to rearrange your work schedule so you can get out early for your afternoon pool fun!
Reviews & Testimonials on Izzy Living Builders in Dana Point, California
There are currently no reviews or testimonials for Dana Point, California. Check back soon!
Articles & Tips
While there is no doubt that the spring and summer months are the prime time for putting on some sunscreen and taking a dip in the pool, there is a little bit more uncertainty among homeowners when i […]
Read More
While LED lighting has generally been a more common feature inside of homes, many homeowners all over the country are quickly coming to find out just how beneficial it can be to use around your home' […]
Read More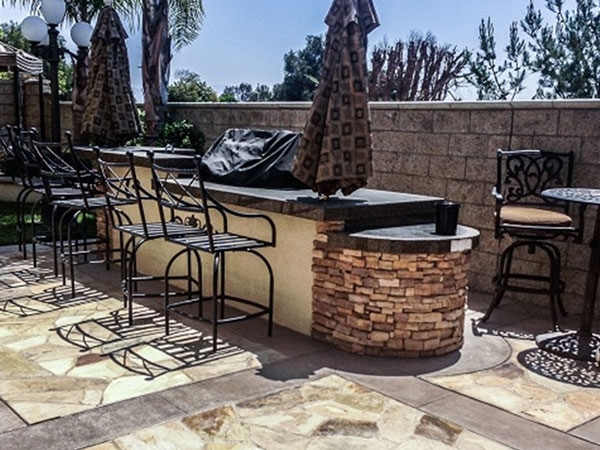 If you are looking for a pool builder and landscape design for your outdoor living space in Dana Point then please call 949-836-4036 or complete our online request form.