Laguna Niguel, CA Swimming Pool Construction & Outdoor Living Spaces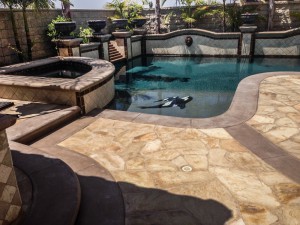 If you're ready to rock and roll on an outdoor living space for your Laguna Niguel home that may or may not include the construction of a swimming pool, call on Izzy Living Builders. As the Orange County premier pool builders and landscape design company, we can give you some of the best options around in swimming pool design and construction, outdoor living space building, landscape lighting, water fountains or features, and more.
We have all we need to bring you and your family that outdoor oasis you've all dreamed of. Whether you're going for a fun design for the youngsters in the family or something more sophisticated, we can create a great outdoor living space you will all enjoy.
Laguna Niguel Swimming Pool Construction Services
Sometimes when you're dreaming, it's a little different than the blank space you now have on your lawn in Laguna Niguel. It can be a little like trying to come up with a sketch on a blank piece of paper. Where do you start with imagining what your swimming pool will look like? Since your options are wide open, it can get intimidating. At Izzy Living Builders, we have a lot of great ideas for you to take a look at and can make recommendations based on specifics of your landscape. You'll have all you want and could ever need from a company you can trust.
Laguna Niguel Outdoor Living Spaces
Outdoor living spaces can be as extravagant or as simple as you wish. Creating your space for your outdoor entertainment areas is a personal endeavor. Your special needs, your hopes, and how you see yourself spending time in the outdoor living areas we create for you are important. That's why we're the team of designers and builders you want for your Laguna Niguel landscape improvements. Whether you already have a landscape design or not, we can help you create that outdoor living space you're wanting.
Laguna Niguel Landscape Lighting
Adding lighting to your landscape will make your home much more usable and beautiful at nighttime. Landscape lighting options are wide open to you as a Laguna Niguel homeowner. We can design a landscape lighting scheme for your outdoor areas that suit your property and bring it value. Homes that include the right landscape lighting design are much more desirable than those which don't. Let us help you bump up your outdoor landscape lighting to improve your property, make it more beautiful for you to be proud of, and raise your home's value.
Laguna Niguel Waterfalls & Fountains
Special areas of your landscape will get a wow factor with the addition of a waterfall or water fountain. We have some great plans and designs you can look at that can add that extra pleasing element to your landscape or hardscape. For all the best in waterfalls and fountains, come to Izzy Living Builders!
Reviews & Testimonials on Izzy Living Builders in Laguna Niguel, California
There are currently no reviews or testimonials for Laguna Niguel, California. Check back soon!
Articles & Tips
While there is no doubt that the spring and summer months are the prime time for putting on some sunscreen and taking a dip in the pool, there is a little bit more uncertainty among homeowners when i […]
Read More
While LED lighting has generally been a more common feature inside of homes, many homeowners all over the country are quickly coming to find out just how beneficial it can be to use around your home' […]
Read More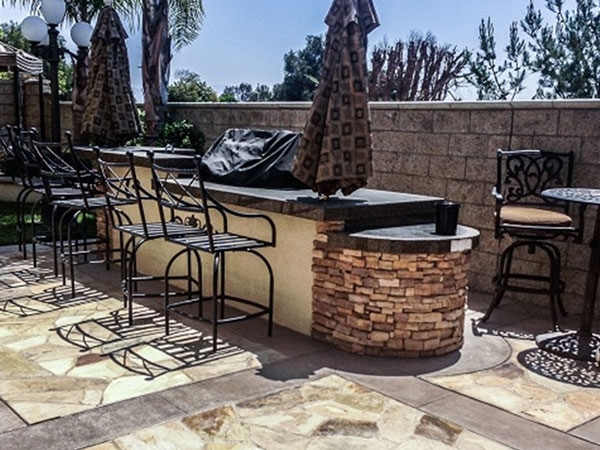 If you would like more information about Swimming Pool Construction or Outdoor Living Spaces in Laguna Niguel, please call 949-836-4036 or complete our online request form.