Cool Trends for Outdoor Living Spaces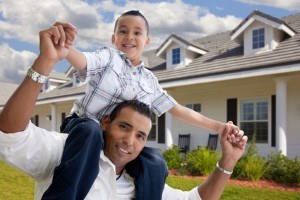 Now is the perfect time of year to start renovating your outdoor living space, or adding one if you don't already have one. While the weather doesn't exactly cool here in Orange County, people still tend to migrate indoors more this time of year. So, that makes it the right time to implement any changes or additions that you wanted.
However, before making important choices about your outdoor living space, or your home in general, you should be aware of the exciting options that you have available. This is especially true of trends, but not fads. Trends are details that are becoming the new norm, while fads are likely to come and go.
What You Need to Know
Some trends are about design and visual aesthetics, while others are about functionality. Either way, this impacts your decision making process.
Make Sure You're Connected
Sure, the great outdoors should be about being able to disconnect from your electronic gadgets, however, maybe not entirely. People once moved back indoors for a night of Netflix and chill, or to use the laptop. Now, the trend is to transition from enjoying nature to plugging back into technology – right outdoors. You can even make use of solar powered speakers while splashing in the pool.
Water Features – And Not Just a Pool
An outdoor living space should be a place to unwind and be one with nature, even if that natural element is man-made. So, being able to listen to the sounds of a soft waterfall or a bubbling pond, offer a stylish yet relaxing element. This is the ideal way to introduce movement in an otherwise still design.
Get Busy Playing
Get some fresh air, and some healthy competition, by adding outdoor games into the mix. This is not about electronic gaming devices, or board games. This is about utilizing the exterior space available and having a blast with family and friends. Think corn hole, volley ball and bocce!
Of course, that's just a sample of some of the trends that exist in modern outdoor living areas. When you make the wise choice to partner with our crew here at Izzy Living Builders, you can get the expert advice needed to make the most of your project. We've been around for over 25 years now, and seen fads come and go, but we know what trends exist now in the realm of outdoor living spaces that are here to stay.
Articles & Tips
While there is no doubt that the spring and summer months are the prime time for putting on some sunscreen and taking a dip in the pool, there is a little bit more uncertainty among homeowners when i […]
Read More
While LED lighting has generally been a more common feature inside of homes, many homeowners all over the country are quickly coming to find out just how beneficial it can be to use around your home' […]
Read More