Great Pool Lighting Design Tips From Your Pro Pool Builders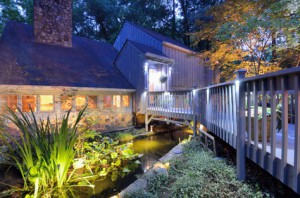 Building a swimming pool is fun and exciting. Part of the process involves working with your Orange County pool builder to make decisions on pool lighting. There's no better way to make the pool accessible at night than by lighting it up to make it functional and safe. By installing energy efficient lights that use today's technologies such as remote control LED mood lighting you enhance the enjoyment of the pool as well. With this type of pool lighting, you don't have to worry about leaving the lights on for hours at a time every day.
Some LED pool lights can change color for fun. Installed in the pool and around it, you can design the outdoor living area with color. There are all types of lights which can make the pool festive and fun. Set them on a schedule to automatically change colors during a party, install some pole lantern lights, put recessed lights on the stairs or along the deck, and you're all set for a fabulous time after dark.
When your Orange County pool builder constructs your new swimming pool, you will go over all the plans with them. The plans may include plantings, landscaping, hardscaping, or even an outdoor kitchen. Don't forget to ask about all the options you have with lights as well. This final touch is a very important feature that can make your pool design truly fabulous!
Pool Lighting For Safety
While swimming in a dark pool is relatively safe, it can be dangerous at times when you think about it. Lights can help to reduce the chances of accidents in and around your swimming pool, especially when you illuminate your pool deck areas. Being able to see when you're swimming at night time also helps keep you and your family safe from snakes or other critters that may be searching for water sources.
Pool Pathway & Sidewalk Lighting
Installing additional lights for pathways and sidewalks leading up to or away from the swimming pool is important for safety. Any walkway that may be used after dark should be well lit for safety, especially in areas near water.
Pole Lighting Around The Pool
When building your pool, it's a great idea to install pole lighting. The light fixtures are installed on top of a pole of any height. Around the pool, you don't want the pole to be too high nor too short. Remember that electricity and water don't mix, so pole lighting is a great idea. At about roof top height, pole lighting works great to illuminate larger areas without making the light too harsh.
About Low Voltage Lighting For Your Pool
Low voltage lighting technologies have been changing for some time now, offering you better ways to save energy while still producing tons of light. It used to be that low voltage light fixtures were only able to produce very little illumination. There simply wasn't enough reason to warrant installing these types of fixtures unless it was just to enhance the design of the outdoor living area. Today, you can get low voltage flood lights that illuminate large areas just like standard flood lights.
Your Russellville home can be fitted with a number of low voltage lighting solutions. From low light pathway lights to full security light systems, low voltage solutions have you covered.
Low Voltage Lighting Options For The Pool
Low voltage lighting of today offers remote dimming technology that allows you to control the amount of light in various places of your home. LED colored lighting allows you to create a soft color or color that be changed any time you want to change the ambiance of the space. Today, you can control your decorative lighting with a remote control if you wish.
There are many ways to design a lighting solution for aesthetic purposes. Low voltage options help you save energy and set the atmosphere you're looking for. Izzy Living Builders is a local pool builder who can help you with the pool design and construction in Orange County. Our professionals help you design and construct the outdoor living space of your dreams and will ensure that every detail is covered. Let's go over some great pool designs and lighting options for your home today!
Articles & Tips
While there is no doubt that the spring and summer months are the prime time for putting on some sunscreen and taking a dip in the pool, there is a little bit more uncertainty among homeowners when i […]
Read More
While LED lighting has generally been a more common feature inside of homes, many homeowners all over the country are quickly coming to find out just how beneficial it can be to use around your home' […]
Read More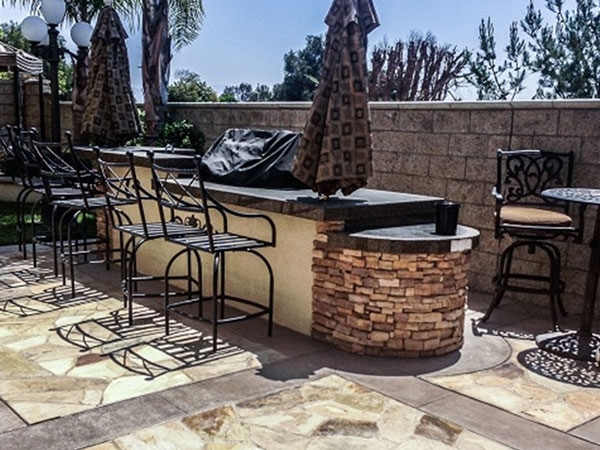 If you have questions or are looking for an expert pool builder in Orange County, please call Izzy Living Builders at 949-836-4036 or complete our online request form.