Orange County Pool Builders Top Water Saving Pool Design Trends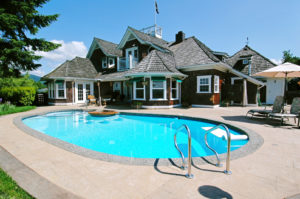 Orange County pool builders such as Izzy Living Builders are specialists in designing and constructing swimming pools that reduce energy loss.
Efficiency and water conservation is on everyone's mind today. If you are considering swimming pool construction in Orange County, your pool builder can design your pool with features which result in more efficient water use.
A swimming pool needs water for filling, backwashing the filter, splash-outs, replacing water lost due to leaks, and making up water after evaporation.
Trending pool designs in 2017 incorporate some of these key features to help homeowners save on water usage. Here are some things to consider when designing your new pool.
Orange County Pool Designs To Reduce Evaporation
Swimming pools can waste a lot of water due to evaporation. Part of the evaporation process involves splash-outs which occur when the pool is used and the water is splashed out of the pool where it then evaporates.
Water also evaporates directly from the swimming pool. Heated pools can lose as much as 70% of the heat through evaporation. Water features such as fountains and waterfalls can also cause a significant amount of evaporation.
To minimize swimming pool evaporation, make sure your Orange County pool builders incorporate the following features into your new pool design.
Splash Troughs – A splash trough is built along the edge of the swimming pool on all sides to catch water as it is splashed out. The trough drains water back into the swimming pool.
Avoid Aeration – Sprays, fountains, and waterfalls aerate the water, increasing evaporation and lowering the swimming pool water level.
Retaining Walls & Shrubs – Incorporate retaining walls and shrubs into the landscape design when designing your swimming pool. Use them in key places as wind breakers. This reduces water loss due to wind evaporation.
Pool Covers – Leave enough in your swimming pool construction budget to account for an insulated swimming pool cover with automatic retractors. Covers with retractors are much more likely to be used because they are so convenient and easy to use.
Orange County Pool Designs With Regenerative Media Filters
When your swimming pool is designed, you can use a sorptive media filter which is very water-efficient. This filtration system uses diatomaceous earth (D.E.) or perlite filters and regenerative filters. These filters reuse the filter media and remove particles down to 5 microns in size vs. sand and cartridge filters which remove sizes that range from 10- to 40- microns. This means that the sorptive media filtration system will reduce the number of times water has to be backwashed, thus resulting in significant water savings.
Build Your Orange County Pool To Reuse Backwash Water
Backwash water can be used for landscape irrigation if the chlorine content and the dissolved liquids are low enough for plants to tolerate. In general, most plants can tolerate up to 2.0 milligrams of chlorine per liter. Most land-grant universities will list plants and their salt tolerance levels if you wish to research specific plants for your landscape design.
Design Your Orange County Pool With A Leak Detection Meter
When designing your Orange County pool, make sure your design incorporates a water leak detection meter. It will notify you when your swimming pool is leaking. A swimming pool can loose up to 50K gallons of water a month even if the leak is small.
Articles & Tips
While there is no doubt that the spring and summer months are the prime time for putting on some sunscreen and taking a dip in the pool, there is a little bit more uncertainty among homeowners when i […]
Read More
While LED lighting has generally been a more common feature inside of homes, many homeowners all over the country are quickly coming to find out just how beneficial it can be to use around your home' […]
Read More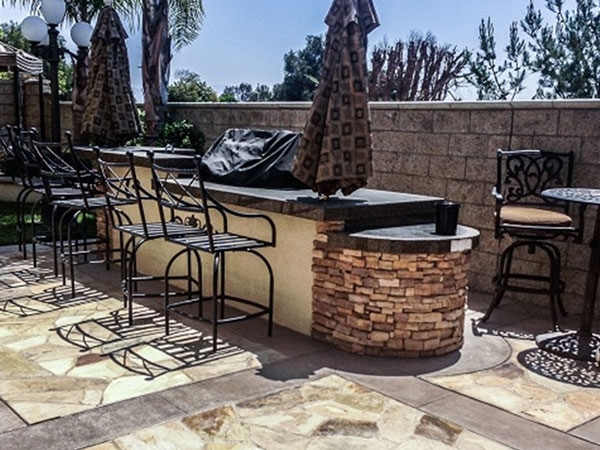 For questions or more information about our Orange County Pool Builders, please call Izzy Living Builders at 949-836-4036 or complete our online request form.