Retaining Walls for Utility and Beauty in Your Orange County Outdoor Space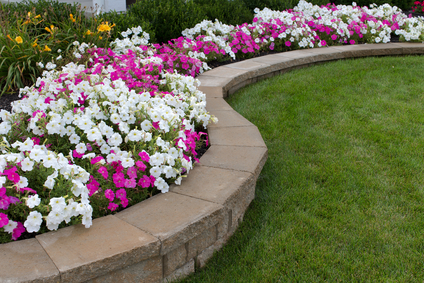 Sometimes creating a dream home is a process. A process that starts with finding the right home in the right location, and then over time applying improvements. Equally important as interior modifications, but often neglected is the outdoor space. You can completely transform the look of your entire home by beautifying your outdoor spaces with things like a garden with a pond or retaining walls.
A retaining wall is looked at as mostly functional, as it prevents soil from sliding down from an elevated position. If you live in a hilly area of Orange County or other elevated area, this is a utility that could come in handy. However, these walls can also be used to improve the landscape in aesthetic ways. Retaining walls can be installed at either side the entrance of your Orange County property to serve as an entrance gate or fence. They can also be erected at the back portion which can provide partial protection from the elements for your garden, or simply designate an area for entertainment or gatherings.
There are also many different materials that can be used in building retaining walls that will affect the look. You can use prefabricated concrete blocks that are sold at most hardware stores. Wood and stone blocks can also be used which provide a more natural look . Each of these materials have varying advantages from cost to durability. While wood or stone create a rustic feel, concrete blocks are much easier to shape for a custom look. Concrete blocks are also available in different shapes, textures, and colors.
Use your imagination to decide the type of material you will use for your Orange County retaining wall. The size of the blocks will affect the height of the wall. Also the material and design will determine the level of functionality vs decorative quality of your wall. If the wall is less than a meter in height you can take it on as a DIY project. Anything higher than that should warrant the contracting of a professional as certain procedures will need to be followed. If you hire a contractor, be sure to choose a mason or landscape professional. You will find that a retaining wall is a relatively inexpensive but powerful way to transform the look of your outdoor space.
Articles & Tips
While there is no doubt that the spring and summer months are the prime time for putting on some sunscreen and taking a dip in the pool, there is a little bit more uncertainty among homeowners when i […]
Read More
While LED lighting has generally been a more common feature inside of homes, many homeowners all over the country are quickly coming to find out just how beneficial it can be to use around your home' […]
Read More