Rancho Santa Margarita, CA Swimming Pool Construction & Outdoor Living Spaces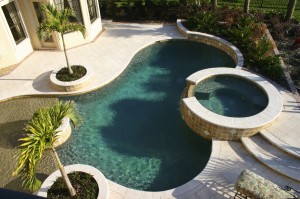 There's a time to dream and a time to start building your Rancho Santa Margarita swimming pool and outdoor living space! Planning for outdoor fun for your home by adding some fun features to enhance your swimming pool and outdoor living spaces can make your summertime the best. When there's no need to leave the comfort of your home to entertain, it's a wonderful experience. At Izzy Living Builders, we specialize in turning ordinary landscapes into awesome outdoor living areas.
We can add some great elements to your landscape that include elements like swimming pool slides, swimming pool water fountains, fun and functional LED party lighting, BBQ grills, outdoor bars, outdoor pizza ovens, and more!
With Izzy Living Builders, you'll have everything you're wanting and hoping for in your new outdoor living space design and construction. As the local swimming pool and landscape design and construction company you can trust, we bring you the best in pool designs and construction, landscape lighting, terrific outdoor kitchen areas, and water features. You'll love what we can do for your outdoor living spaces!
Rancho Santa Margarita Swimming Pool Construction Services
Your landscape can be turned it into a space that includes the perfect swimming pool. We can work with you to create a standard design or we can give you all the custom swimming pool features you want. Our team will give you quality work when we design and build your new swimming pool. We have plenty of ideas and great advice to offer you that will be based on your personal choices.
Rancho Santa Margarita Outdoor Living Spaces
Going all out or keeping it simple is no problem for our design and construction team when we work on your outdoor living spaces for your Rancho Santa Margarita home. We can design and build the hardscape you're looking for. Whether you would like a wonderful outdoor kitchen area where you can entertain friends and enjoy time outdoors with your family or you just want a picnic area where you can expand your entertainment areas, we can give you all you're wanting in beautiful outdoor living spaces.
Rancho Santa Margarita Landscape Lighting
The right landscape lighting will really set off your Mission Viejo home at nighttime. Landscape lights add the right element to your home after dark. They also improve your home security and safety. When it comes to designing the right landscape lighting scheme for your home, you options in outdoor lighting types are wide open. Let's make a plan to install the lighting for your landscape so you can enjoy a much improved outdoor living space.
Reviews & Testimonials on Izzy Living Builders in Rancho Santa Margarita, California
There are currently no reviews or testimonials for Rancho Santa Margarita, California. Check back soon!
Articles & Tips
While there is no doubt that the spring and summer months are the prime time for putting on some sunscreen and taking a dip in the pool, there is a little bit more uncertainty among homeowners when i […]
Read More
While LED lighting has generally been a more common feature inside of homes, many homeowners all over the country are quickly coming to find out just how beneficial it can be to use around your home' […]
Read More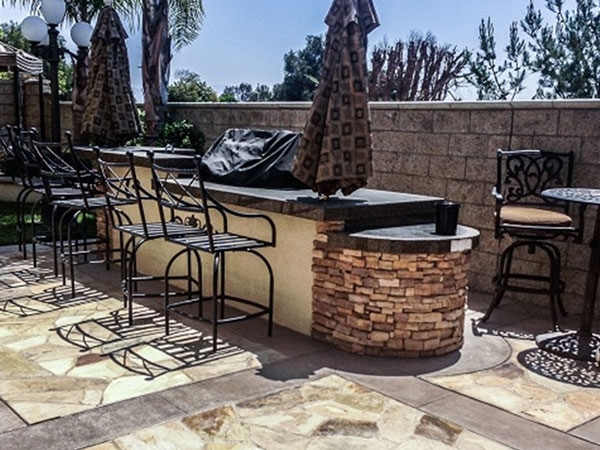 If you would like more information about Swimming Pool Construction or Outdoor Living Spaces in Rancho Santa Margarita, please call 949-836-4036 or complete our online request form.