Your Villa Park, CA Pool Builder & Landscaping Design Experts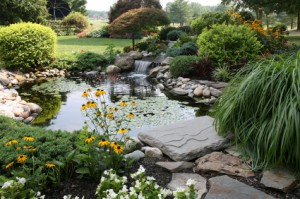 When it comes to building an outdoor living space or swimming pool, the construction needs to be just as phenomenal as your home. The architectural style of the home needs to be incorporated into the outdoor design.
If you are planning to build a pool, outdoor kitchen, patio and retaining walls, or water feature, you'll want an experienced Orange County Pool Builders & Landscape Design Team to handle the construction for you.
Izzy Living Builders are the premier pool and outdoor living space construction experts who serve the Villa Park area. If you're looking for something phenomenal and completely unique, give us a call.
Swimming Pool Construction
WaterFalls & Fountains
Landscape Design & Installation
Spa Design & Installation
Outdoor Kitchens
Beautiful Landscape Design & Installation
Creating a beautiful landscape design isn't always easy, especially when starting from scratch. You'll need a professional who will take everything into account including your tastes, the style of your home, the drainage needs of the property, and the outdoor entertainment needs of the family.
Izzy Living Builders will spend time with you to design a landscape that meets all your needs. Have you thought about the type of spaces you want to enjoy?
Whether you prefer quiet spaces to spend time alone or you need an entire outdoor living space, our experts can help you design and install the landscape and hardscape of your dreams.
Expert Masonry
A hardscape involves masonry construction to build sidewalks, patios, retaining walls, pool surrounds, and more. This is the stone, brick, or concrete used to build your exterior hardscape areas.
Our expert masons offer you more than 20 years of exterior construction experience. We can custom build a beautiful outdoor living space that lasts.
Custom Rock Design
Custom Stone
Retaining Walls
Fire Pits
BBQ Decks
Patios
Stone Pathways
Outdoor Kitchens
Reviews & Testimonials on Izzy Living Builders in Villa Park, California
There are currently no reviews or testimonials for Villa Park, California. Check back soon!
Articles & Tips
While there is no doubt that the spring and summer months are the prime time for putting on some sunscreen and taking a dip in the pool, there is a little bit more uncertainty among homeowners when i […]
Read More
While LED lighting has generally been a more common feature inside of homes, many homeowners all over the country are quickly coming to find out just how beneficial it can be to use around your home' […]
Read More